Strasdin-Sangha Orthodontics
Orthodontic FAQs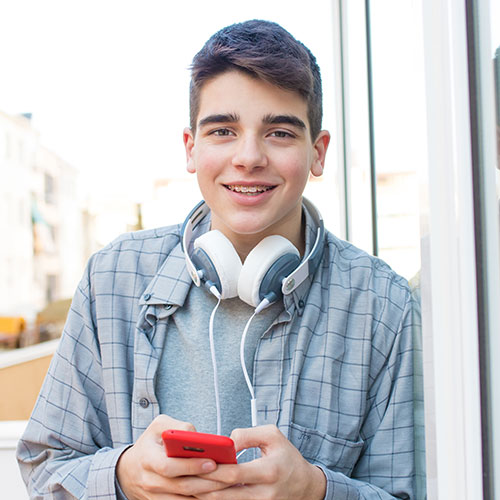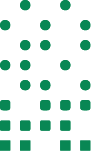 What is orthodontics?
Orthodontics, or dentofacial orthopedics, is a specialized part of dentistry. It focuses on preventing and correcting dental and facial abnormalities, like bad bites or malocclusions
What's the best age to start orthodontic treatment?
While you can begin orthodontic treatment at any age, the American Association of Orthodontists recommends visiting an orthodontist for the first time around age 7. At this age, the combination of adult and baby teeth allows an orthodontist to better diagnose and treat potential issues.
How do I take care of my teeth with braces or a retainer?
Brush after every meal, and floss at least once a day.
Avoid sticky, crunchy, or chewy foods, like caramel, bagels, and chips.
Use a toothpaste containing fluoride.
Keep your retainer clean by brushing it or soaking it in dental cleaner.
Keep up with orthodontist appointments. You should visit the orthodontist once every 4-8 weeks.
What types of braces are there?
There are several types of braces to choose from. These include traditional metal braces, clear braces, ceramic braces, self-ligating braces, and invisible braces.
How long will the treatment process be?
Treatment time varies from patient to patient, depending on a number of factors. Treatment time may be anywhere from 6 to 30 months.
How often will I need to brush my teeth with braces?
You should brush at least three times a day with braces, after every meal.
Do braces hurt?
Your mouth may be sore for the first few days after getting braces. However, this pain will fade when your mouth gets used to the appliance.
How often will I need dental checkups?
Even with braces, you'll need regular dental checkups every six months. During these checkups, your dentist can ensure that there's no food or other debris caught in your braces.
Will braces interfere with activities like sports or playing an instrument?
It may take some time to adjust to playing an instrument or sport with braces, but otherwise, it will not affect these activities. If you're playing a contact sport such as football, we recommend using a mouth guard to protect your appliance and teeth from damage.

Request Your Orthodontic Consultation
"*" indicates required fields
affordable payment plans
We Look Forward
To Seeing You